Phone window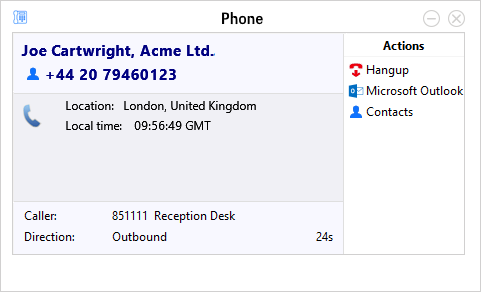 When the Phone window is open, you can simply start typing a telephone number on your keyboard. ReachUC Connector Client will understand that you want to make a call and switch to the Make Call screen.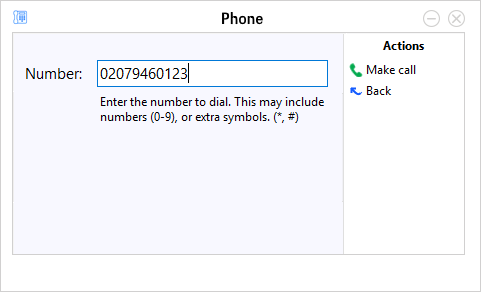 Users can also click any buttons showing integrated application names to open the caller's record in those applications.

When you are done talking, click the Hangup button to terminate the call.

Contact information

The name and telephone number of the remote person.
Actions
Use these buttons to interact with the current call and contact.
Call information

Other information about the current call.